Personal HomePage for Wendy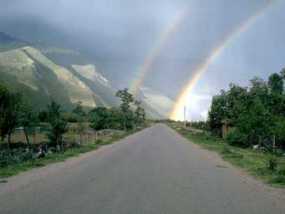 What a challenge!
I have been really pleased to read others' experiences and to discover many of us are on the same journey.

My journey started 17 years ago when I became very ill (and was told I'd be off work for a year). I didn't know anything about living foods but my body did. Anything other than raw made me vomit - this lasted for about 6 months. And boy, was I healthy by then! But then I relaxed and before long I was snacking on junk food and then Binging and so on...

About 10 years ago I repeated the experience to get rid of crippling migraine, going 90% raw, and I felt great (again). But again, I got slack and soon back to old habits. Well, along with all the stress and hassle in this modern world, childraising, work etc, it's time I got back into it.... And here I am, just starting out again on the raw food path. I think the journey is as important as arriving at your destination.
Visit my favorite web site below:
E-mail me at: awjones@ihug.co.nz
Personal Homepage Index | Create your FREE personal homepage