Personal HomePage for shelly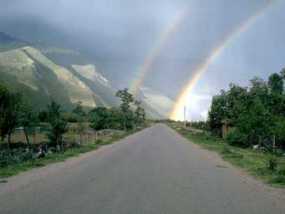 Let food be your medicine!!
Welcome to my homepage.

please allow me to introduce myself, i am a qualified and accredited homoeopath, i have a diploma in naturopathic nutrition, a degree in Health Science, a diploma of Natural Hygiene. I am very much pro-life, and pro-health.

you would think that someone who was steeped in healthcare would be able to treat anything. not so. when it came to having health concerns of my own, none of my knowledge of homoeopathics, herbs etc really helped. then i was introduced to raw foods. i am now 75% raw and still going. this may seem like i'm on the right track. it certainly has helped nut in the end it all comes down to attitude. Apprecitae your individuality and your amazing design. In love and light.
Visit my favorite web site below:
E-mail me at: missmoondance@hotmail.com
Personal Homepage Index | Create your FREE personal homepage