Personal HomePage for Linda Hendrex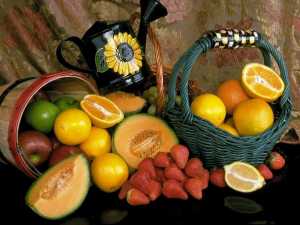 WOMAN GOES TO THE END OF THE EARTH IN SEARCH OF THE BEST FOOD!
I love to cook but have never been satisfied with an approach to food that sacrifices good health for taste. But a discipline that destroys the enjoyment of food in a grim quest for the perfect healthy body is not appealing to me either. Instead of settlingfor one at the expense of the other, I am always exploring new ways to prepare food that is enjoyable to eat while building health and well being.

I had never heard of eating all raw foods until I came across a raw food "un-cookbook" in the bookstore. The beautiful photos intrigued me, but I have many questions about how to incorporate these practices in my kitchen. I am hoping to connect with people who have experience in this area to help me get started!

Thanks for visiting my page and I hope to hear more from you on the message boards!


Visit my favorite web site below:
E-mail me at: l_hendrex@hotmail.com
Personal Homepage Index | Create your FREE personal homepage