Personal HomePage for Luci Laird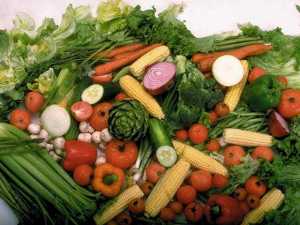 Eat raw living foods and feel great!
I'm overcoming the damage of Celiac and Chrones diseases by consuming raw fruit, vegetables, nuts and sprouts. I have not felt this healthy since I was a little child more than fifty years ago.

My daughter introduced me to the living foods articles when we were looking for a way to make ice cream without using soy or dairy products. We searched the web and found several live/raw food sites that have helped in our transition.

Thanks to Living-foods.com and other resources for the help you've given.

I have sprouted several gluten-containing grains and have been able to tolerate them quite well. I'm not sure what changes biochemically to these grains as a result of sprouting, I just know that its okay to consume them. On the advise of my nutritionist, I have added digestive enzymes into my daily healthcare; with so many years of having a damaged system, I need these to help me digest the food. Tis is the only supplementation that I do. I am loosing about a half pound a day, my skin is radiant, and my thought processes are very clear. I truely feel wonderful.

My husband had very high blood pressure when we started on the living foods adventure, now one month later, his blood pressure is normal with every reading.

Some things that I learned already is to grow your own sprouts. You get to be the aquaculture farmer in your own kitchen, and its a great feeling to sit down to a meal that you grew/sprouted.
Visit my favorite web site below:
E-mail me at: LucilleMLaird@msn.com
Personal Homepage Index | Create your FREE personal homepage