Personal HomePage for Michele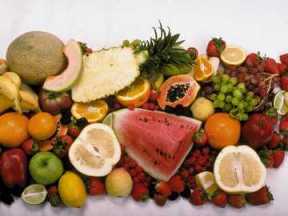 Eternal Abandon
hello, fellow raw foodists!!! i just posted my testimonial on the bulletin board. i've cured myself of asthma, allergies, hypoglycemia, lost 62 pounds (before and after pics coming soon) and on and on and on. i truly believe in raw living foods as the answer to many prayers and desperate questions.

i went cold turkey :) but for those of you who can't, take heart, those baby steps will get you there sooner than you think.

i aspire to teach others how to heal themselves throught raw foods, meditation, sun and airbathing, massage and love. i want to counsel people ,and help them. there's only one problem:i don't know what to call myself!!! please e me with any and all information on natural hygiene and nutrition plus any other fields in which i may be useful.

i live in manhattan, and i'd love to meet other rawfoodists in new york city, so feel free to write.

my interests also include astrology, ancient history, dolphins, physical immortality, cheesy vampire novels, singing, music, mythology, etc.

even though my ex said it was a juvenile fantasy, i want to live like the blue lagoon, on a tropical island, eating fruit, making love, swimming nude, the whole nine yards. such a simple thing i want, yet so difficult to accomplish in this "civilized" world.

thank you to all the authors of such beautiful books as nature's first law, the raw food diet, perfect body, raw power, the sunfood diet success system, primal mothering in a moder world, why suffer (death and beyond, annetta), juice fasting and detoxification by the sproutman, linda goodmans star signs (death and beyond, goober)

check out the new raw cafe, the fourth dimension at 279 church st. between franklin and white . . . yummy foods by paul nison, the durian king

if anyone else asks me what about protein i'm going to scream!!!!! can anyone else relate?

don't do anything to your food you wouldn't want done to you!!!

enough rambling, never start a website at 3:28 am, it's worse than shopping when your hungry!!!

more coherent info soon!!!
Visit my favorite web site below:
E-mail me at: azrielle@rawfoods.com
Personal Homepage Index | Create your FREE personal homepage