Personal HomePage for Your Name Here!!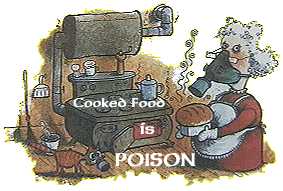 This is a Sample Home Page. You can have one just like it!
Remember cooked food is not good for your body. It is toxic and makes your body toxic. Notice how you feel after you eat cooked food. Do you get tired? How does raw food make you feel?
Visit my favorite web site below:
Click here for my other favorite web site!

E-mail me at: yourname@living-foods.com
Personal Homepage Index | Create your FREE personal homepage