Personal HomePage for Amy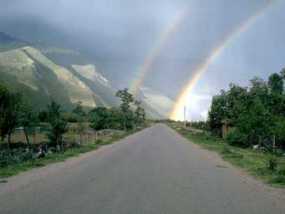 Changing my life... eating raw.
I am on day 7 of going raw and can already tell a difference. The last two days I have had more energy than what I've had in a long time. I have cystic fibrosis and am willing to try and do anything to be healthier. I'm pretty healthy for having CF but seems like the older I get the more the CF shows itself. Lots of people have constipation problems, as I do but having CF makes me more prone to having those problems. I can already see the difference since I've went to eating more raw foods, I'm eating about 75% raw.
Visit my favorite web site below:
E-mail me at: amycbank@gmail.com
Personal Homepage Index | Create your FREE personal homepage