Personal HomePage for Ra-Chell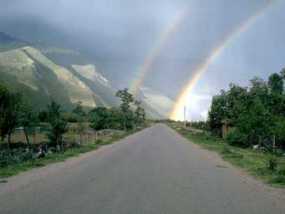 Our Raw Vegan Journey
In April of 2006, the Lord lead my spouse and I to go on a raw vegan fast for thirty days, at which time we began to learn about raw vegan. After months of longing to embrace a raw vegan way of life (doing so off and on) and researching, my spouse and I decided that we would transition to a raw vegan way of life as a family (to include our children this time around) on our anniversary, August 3rd 2006.

*** For those interested in reading about our journey, select the link below to redirect to our blog.

Thank you so much for stopping by! May our raw vegan journey blog be as much of an inspiration to the reader as it has been to us as a family.
Visit my favorite web site below:
E-mail me at: lorenzo_rachell1@hotmail.com
Personal Homepage Index | Create your FREE personal homepage