Personal HomePage for BillieGail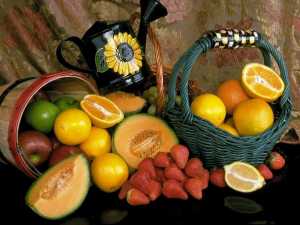 My Transformation from SAD to RAW
Hello everyone! My name is BillieGail! I am from East Texas and I am a Christian who is happily married to Bobby. I have three teenaged boys; Marshall, Otis, and Cheyenne. I love to read, write, hike, bike, and my two passions are writing poetry and photography.

I started my from SAD to RAW lifestyle on June 6, 2004. I began for many of the same reasons anyone does; I was sick of being sick and tired everyday and sick of being in pain. I gained 50 pounds, I had to have a total hysterectomy in 2001 due to 27 cyst on my ovaries and cervical cancer, not to meantion the other horrid things that were causing extreme pain in there! and I had to have it at the age of 31 (still young for that to happen, but getting more and more common everyday). I had my gall bladder removed almost a year later to the day. I was DX'ed with Fibromyalgia/CFS shortly after and life has been going down hill ever since.

I had to do something, so I began to research and tried diet after diet and nothing worked. I just got worse and worse. A couple of weeks ago (June 1 or so) I cut out corn after hearing about food allergies causing many of my symptoms. The pain that I felt (unbearable 24/7) started to be bearable. After starting the vegan diet the pain that consumed my body is near gone (except the joint pain). I pray that I am not in remission, but that it is gone. Time will tell...

Please keep me in your prayers as I keep you informed of my progress. God bless you and may this day find you forgiven and forgiving

6-7-04 weight 170 (subject to change soon) LOL Please visit the site below to watch my transformation over the next several months.
Visit my favorite web site below:
E-mail me at: bgslt@spyderinternet.com
Personal Homepage Index | Create your FREE personal homepage