Personal HomePage for Lynn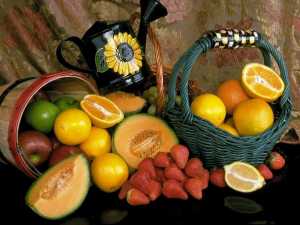 I am exploring the many types of diets and how they can be integrated into one's lifestyle - whether fully or partially based on our needs.

I have been experimenting a bit with raw foods and enjoy and appreciatte it, although I have discovered that my body needs a bit of meat in my diet to work optimally. I am probably about 50-75% raw depending on day and my needs at the time.

Enjoying to continue to learn and discover more about the diet and new recipes!
Visit my favorite web site below:
E-mail me at: lynnnrob@optonline.net
Personal Homepage Index | Create your FREE personal homepage