Personal HomePage for Vishakha Purandare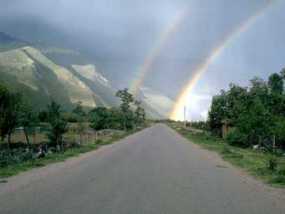 Be natural, eat natural, serve natural!
Vishakha is Siddha Samadhi Yoga – SSY teacher. She founded "Manna Health Foods" in India for promoting SATVIK food by conducting SATVIK Food training workshops and supplying SATVIK lunches to executives in companies in Pune, India. She has conducted many workshops teaching men, women and children to make tasty and healthy recipes of SATVIK food. Her recipes are most delicious & very easy to make.
Visit my favorite web site below:
Life Yessence Academy (LiYA) USA

E-mail me at: ssyvishakha@liyausa.org
Personal Homepage Index | Create your FREE personal homepage